GET THE AFFORDABLE SILAI MACHINE PRICE IN PAKISTAN FROM LEYJAO
A sewing machine is commonly known as a silai machine in Pakistan. It is a household staple that has traditional value in Pakistani Culture. Learning seamstress is an important part of women's life in Pakistan. A silai machine is used for a variety of purposes like stitching clothes and mending tears. Leyjao gives you the best silai machine price in Pakistan. You can also get sewing accessories at a reasonable price from us.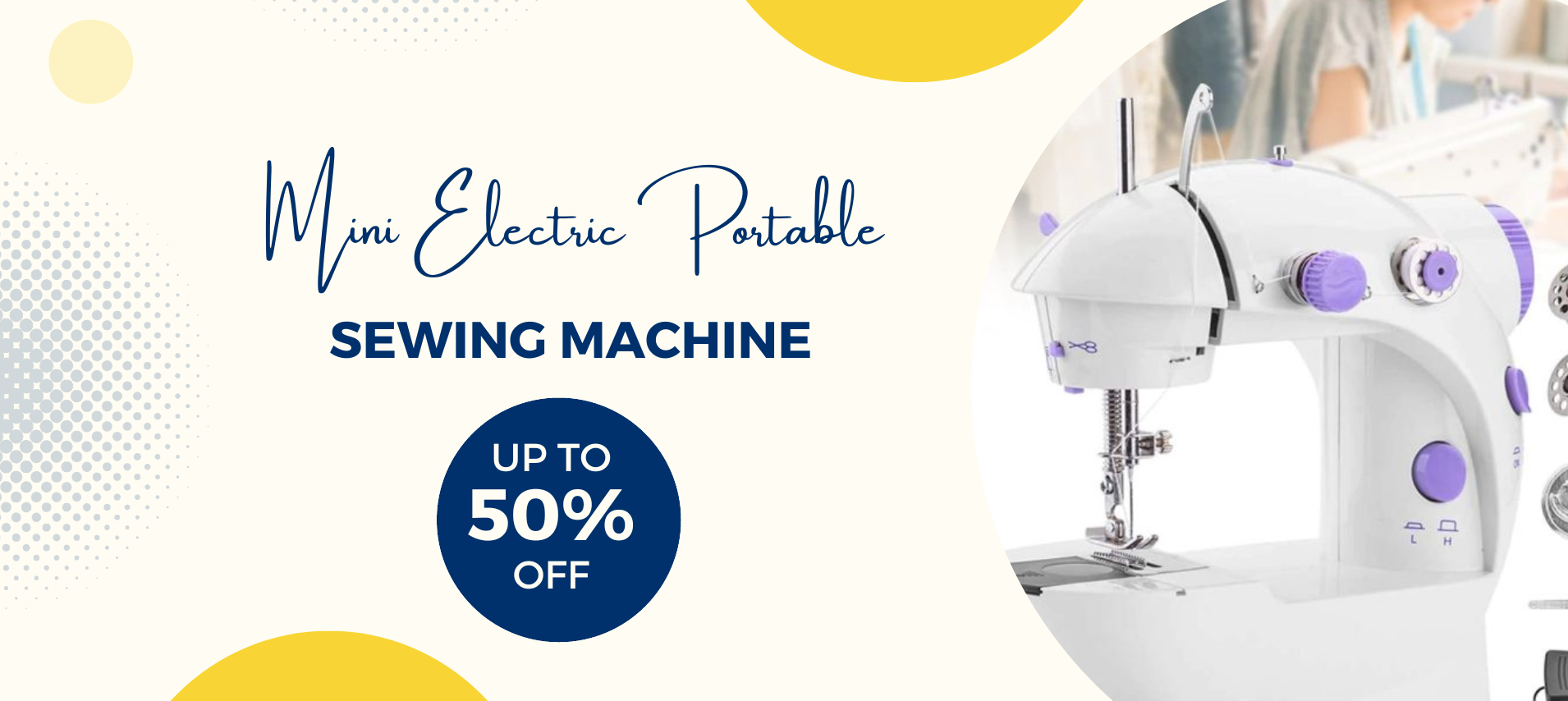 DISCOVER THE BEST SEWING MACHINE PRICE IN PAKISTAN WITH LEYJAO 
Looking for a sewing machine, do not worry. Leyjao has made it easier for everyone to buy sewing machines for mending their daily chores related to stitching. Leyjao gives you the ultimate sewing machine price in pakistan with a variety of models. 
You can get different types of sewing machines at a reasonable price from Leyjao. There are different types of sewing machines that are available at reasonable prices at leyjao. Such as 
MECHANICAL SEWING MACHINE
It is the most basic type of silai machine across Pakistan. It is the most affordable and functional salai machine in Pakistan. Because it is gifted to the women in their marriage. These machines have dual operations. 
You can easily attach this sewing machine with an electric motor to add more efficiency to your seamstress skills. If your sewing machine motor gets put out of order, it is easily available online. You can get the best sewing machine motor price in pakistan online.
ELECTRICAL SEWING MACHINE
An electrical sewing machine is the updated version of a mechanical stitching machine. It is a sewing machine that is powered by electricity. It is the best sewing machine in pakistan because tailors use these machines to stitch clothes. 
Electric sewing machine typically has more features and a range of stitches. It has a built-in needle threader and speed control that add precision to your work. You can easily get the best electrical sewing machine price in pakistan online. Leyjao offers you the best sewing machine price in pakistan, so discover the exclusive price range.
HANDHELD SEWING MACHINE
A handheld sewing machine is a mini sewing machine that is operated by hand. It is also called the best sewing machine because it is portable and easy to move. It is lightweight and less expensive than the traditional silai machine price in Pakistan. 
Leyjao offers a wide range of models in handheld stitching machines. Undoubtedly, it is the best place to buy sewing machines online in pakistan. Leyjao has the cheapest electric sewing machine price in pakistan with easy-paying options. 
We offer a wide of products on easy monthly installments. It can be the best washing machine in Pakistan or a clothes dryer machine, you can buy all these appliances worth more than 10,000 on easy EMI plans. 
Every household appliance has its value in the house setting, whether it is a tankless instant water heater or a garment steamer, different features should be considered when you buy these products online. However, there are certain factors that should be considered when you are buying a handy stitching machine online.
FACTORS TO KEEP IN MIND BEFORE BUYING A SILAI MACHINE
TYPE OF THE SEWING MACHINE:
Sewing machines have different features based on their type. You can buy the best brother sewing machine if you are looking for an imported sewing machine. However, Japanese machines are known for their durability. You can get the best japanese sewing machine price in pakistan from Leyjao.
FEATURES
Features are necessary when you are buying something for your home. You want everything to be perfect and efficient. You always look for the best vacuum cleaner in Pakistan for cleaning your house. Similarly, you want the best steam iron in Pakistan to make your clothes wrinkle-free. 
The latest sewing machines come with a built-in needle threader, a free arm, and a wide range of machine motors. You can get the durable silai machine motor price in Pakistan online. So you do not have to worry about the parts of the motor. 
PRICE
Price is the most crucial thing whether you are exploring the mini sewing machine price in pakistan or sewing machine price in karachi. The number of stitches is necessary to note when you are buying a sewing machine. 
LEYJAO HAS THE CHEAPEST STITCHING MACHINE PRICE
Leyjao believes in giving the lowest price with high durability to its valuable customers. You can also buy branded smart electric heaters and insect killers in Pakistan at a sale price from Leyjao. You get lightweight, efficient, and durable silai machines from Leyjao. So get your sewing machine now!
Reviews
Write a review
Frequently Asked Questions (FAQs)
Which type of sewing machine is best for home use?

Mechanical and electrical sewing machines are for use in home.
What is a household sewing machine?

A household sewing machine is a domestic appliance that helps you mend tears and other clothes at home.
What are the different types of Sewing Machines?

Mechanical, electrical, computerized, and handheld sewing machines are the most common types of sewing machines.
Is a handheld sewing machine good for stitching clothes?

Portable or handheld sewing machines are perfect for mending tears and other stitching things at home.